Ambica Pharma Sales

have an extensive range of branded pharmaceutical formulation and generics products. Our diverse therapeutic areas includes Anti malaria, cardiovascular, Anti diabetics, Anti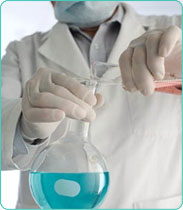 retroviral, Cardiac, Anti-infective, Pain Management, Nutritional Products, etc. We have well trainedregulatory department which cater to the Dossiers requirements of all countries as per their MOH guidelines in standard, ACTD or CTD formats.

We develop new formulations through R & D. It is our ability to produce low cost formulation of high quality with the fastest possible turnaround time. Furthermore, GMP quality assurance procedures guarantee a peak performance of all products.



Ambica

is engaged in manufacturing of diverse pharmaceutical formulations like tablets, which are

Anti-biotic, Analgesic, Antipyretic, Anti-inflammatory, Antiemetic, Antiulcer etc. and Capsules, Injections, Liquids Orals, Dry syrups, Eye/Ear Drops, Externals and Lyophilized Vials

for domestic and international market. We offer flexible terms of trade and gives each customer a personal attention.

Consequently, our large-scale production capacities, highly qualified production, quality control staff, third party manufacturing and neutral labels merge together to give a perfect environment for outsourcing or contract manufacturing pharmaceutical products. All products can be supplied in the various permitted/suitable dosages and in required pack sizes in the form of small volume

liquid parenterals, dry powder injectables. Tablets (uncoated, sugar coated, enteric coated, film coated, chewable, lozenges, sustained release and dispersible forms), capsules (soft gel), dry syrups, liquid orals, sterile eye drops and topical lotions for external applications.



We are recognized as Contract Manufacturer of pharmaceutical formulations that are manufactured in up to date manufacturing unit where an independent quality control department and research & development unit is been maintained.

Highest priority is given to quality control and adequate precautions are taken to ensure flawless products and un-interrupted production.

Kindly contact us for your requirements to enable us to give you our best rates. We offer our products on third party basis and under neutral label for export.